Get the Best Dog Door for Your Best Friend
Your pets depend on you for food, shelter and companionship. Because your lifestyle is active with work, family and friends, sometimes it's impossible to get home as often as you would like to let your dog out.
And with the changeable weather here in Colorado Springs, leaving your dog outside when you leave on a fair morning may not be a good option as the weather can swiftly change for the worse within a few hours.
The best solution to keeping your pets healthy and happy is the most energy efficient Hale Pet Door. Your dog can have the best of both worlds – the back yard when the weather is fine and the house when it turns foul.
A Hale Pet Door can save on your energy bills when you're home, too, because you won't be opening your entrance door to let your pet in and out, and in again.
A Dog Door for Any Location in Your Home
You can have a doggie door installed in the most convenient place for you and your pet:
Wall pet door – in siding, stucco, brick, block, even concrete walls!
Door doggie door – in metal, wood, fiberglass, true French multi-lite doors
In glass dog door – through sliding glass patio door, stationary glass
Screen doggy door – for your screen door, window screen, screen room
Window pet door – in vertical or horizontal hung windows
Get the Doggy Door with the Most Comprehensive Warranty
Hale Pet Doors come with a 5 Year Warranty that includes the flaps! Because the flaps are the 'moving parts' of the pet door, they are the parts that are most likely to wear out. Other pet door companies will not guarantee their flaps – in fact most recommend that you replace them yearly at your cost.
Hale Pet Door will replace all parts of their dog doors during the first year at no cost to you. During the second through fifth year, the flaps are pro-rated.
Many of our customers have their Hale Pet Doors for years before they replace the flaps. Because we've been making dog doors since 1985, you can buy with confidence – knowing you can get replacement parts.
Hale Pet Doors Fit Like They were Made for Your Home
Every Hale Pet Door installation is sleek and elegant – no bulky frames sticking out from your wall. Just a flush fit that you'll be proud to own. Whether you have your dog door installed in your door, wall, screen or in glass, you'll be pleased with its appearance.
Professional Dog Door Insallation
Kevin Zimmerly is an experienced Finish Carpenter with window, door, and glass installation experience as well as an all-around handyman. He'll help you choose the best location for your doggie door, the right size for your pet and the most energy efficient and durable pet door available.
After he installs your Hale Pet Door, ask him about fences, decks, or dog runs to make your yard a save haven for you and your pets.
Call Kevin at 719-629-7738 or fill out the form above to get the Pinnacle of Pet Doors installed in your home without delay!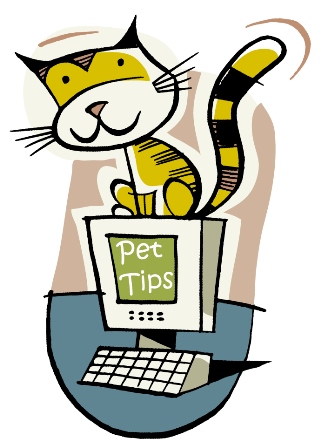 Check out these tips to enhance the lives of your pets at Hale Pet Door Pet Tips.